Modern Digital Switching from GripAce 
Used by top custom bike builders including Russell Mitchell / Excile Cycle
Russell Mitchell is reknown for his clean, simple, no nonsense look to all the custom bikes he builds at his shop Exile Cycles in North Hollywood, California. The patented GripAce(tm) System allows Russ to eliminate all the electrical switches on his bikes forthe lights, horn, starter, turn signals. The Grip Ace module can even be custom coded so when 2 or more selected buttons are pushed, the bike's ignition is turned on, eliminating the need for a key.
The Exile bike in the video above has the GripAce Digital Button Pad mounted in the left handgrip. 
The Exile bike below has the GripAce Button Pad mounted in the handlebar next to the grip
The patented GripAce(tm) allows you to replace any and all bulky electrical controls on your motorcycle, ATV 
or motor vehicle with a simple, modern digital 4-push button rubber pad that can be installed anywhere including in the hand grip,
the handlebar, steering wheel or on the bike itself.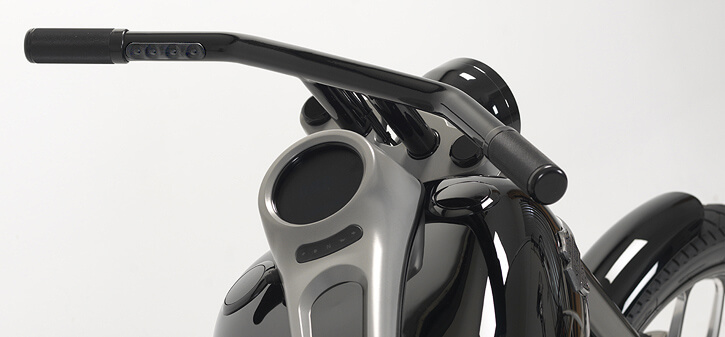 This Russell Mitchel / Exile Cycles customized Harley-Davidson has the GripAce button pad installed in the left handlebar for thumb operation