Grip Ace Digital Motorcycle Switches for Sportbike Applications
The Grip Ace(tm) is a digital switch pad system being used by top bike builders. It puts all your handlebar switches, hidden under your fingers. It's designed so you don't push the switches by accident. It can Control your Starter, Hi/Lo Headlights, Turn Signals, Hazards, and Horn. Works on all motorcycles. Everything you need for your custom build to be complete. Any Sportbike or Racebike have clean handlebars and all necessary switches to be street legal or control devices like Timers and Nitrous Oxide.
Switches can be fitted into most grips. Cut a matching opening in a Rubber Grip with an X-Acto type knife, then using the supplied Glue in the Grip Ace Kit, just glue the back of the digital switch pad to your handlebar behind the grip opening. For mounting inside a Metal Grip or Handlebar you will want to machine a location for it, or you can also send your custom Metal Grip or Handlebar to GripAce for exact precision machining. We also offer Complete Grip Sets and Grip Ace Kits with the grips already modified for installalion of the digital switch pad. Call for additional information.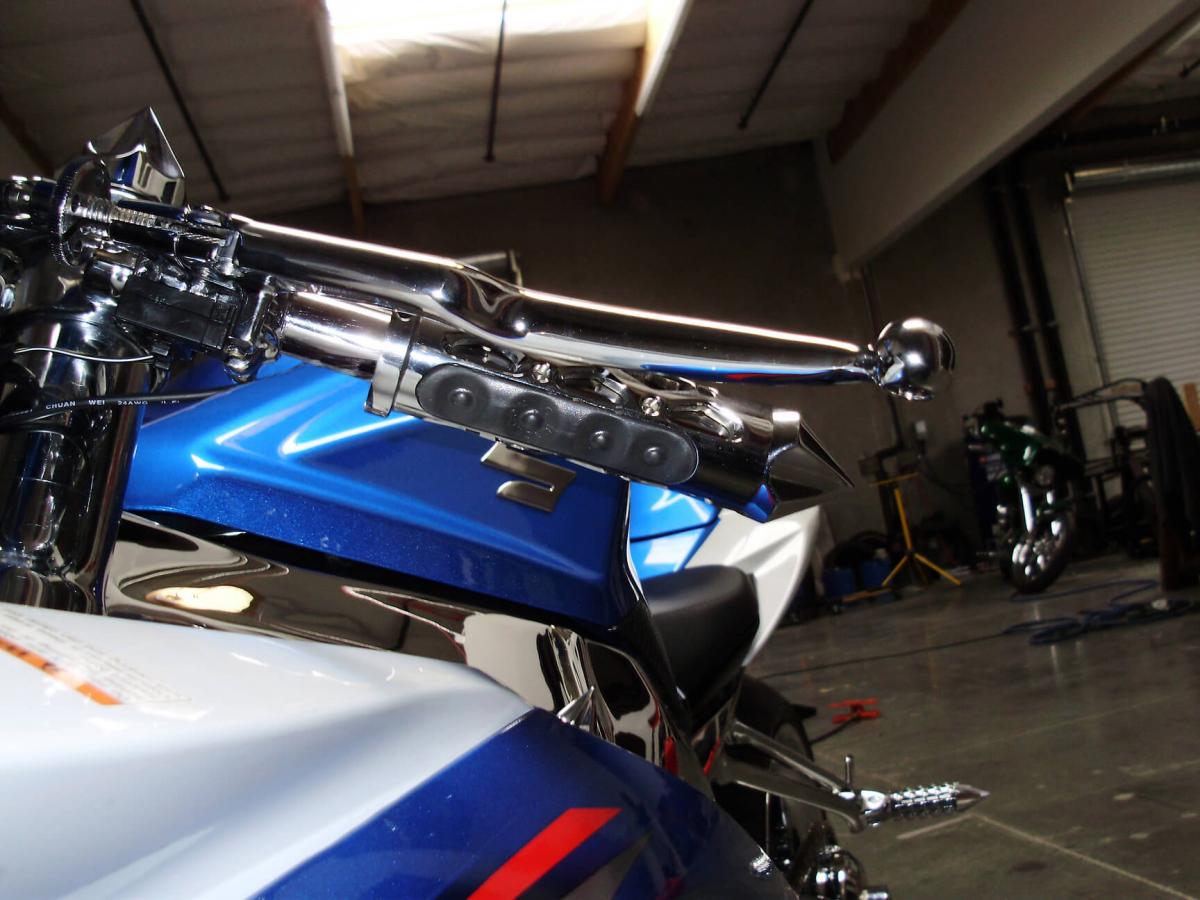 Above, Grip Ace Switchpad installed in a custom grip. Replace your Bike's Stock Wiring Clutter and Bulky Switches....
With the Simple Grip Ace Kit!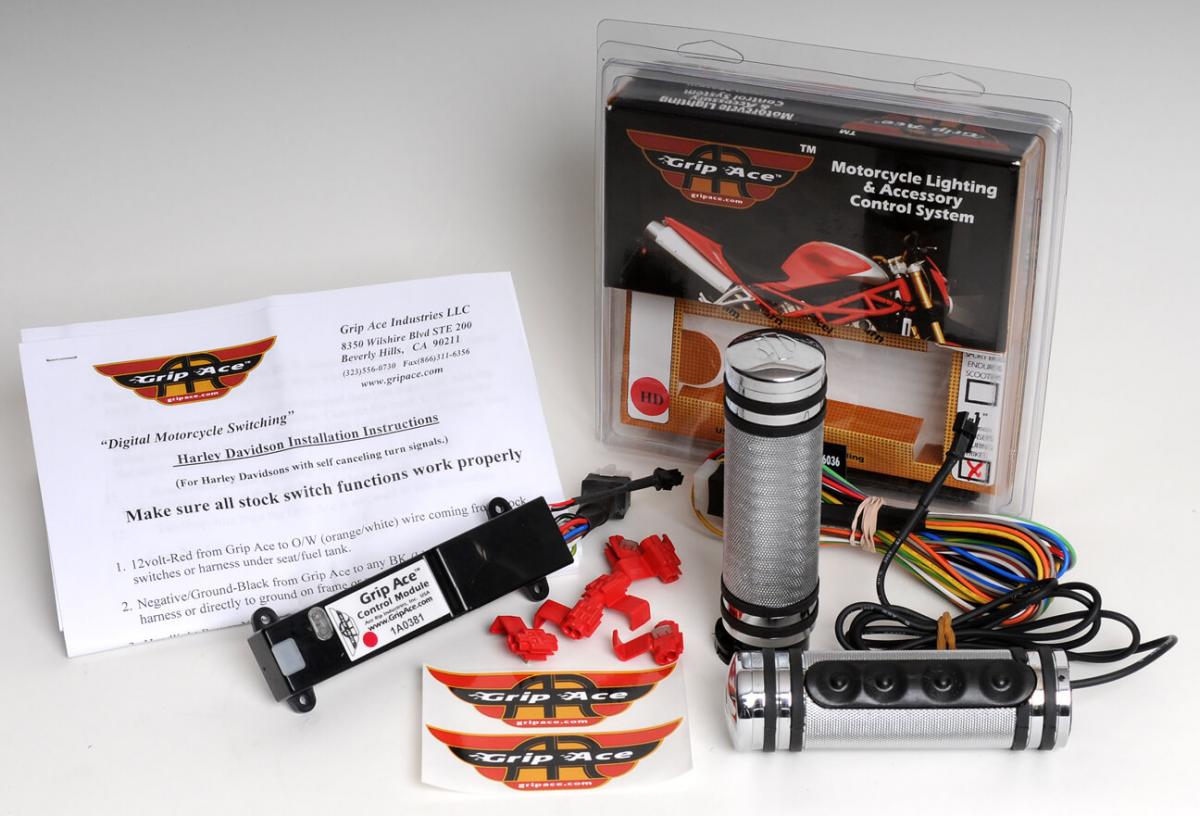 Here is a Clean and Easy install (above and below) in a sportbike's stock Rubber Grip. This is Stunt Rider and SpeedTV Star Jason Britton's personal streetbike Kawasaki ZX14.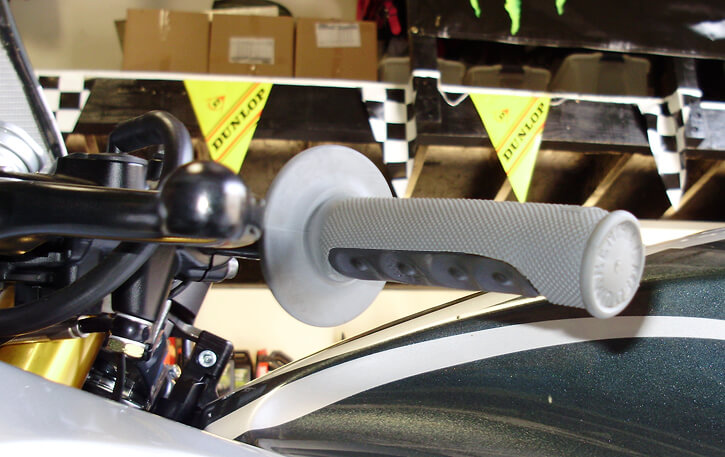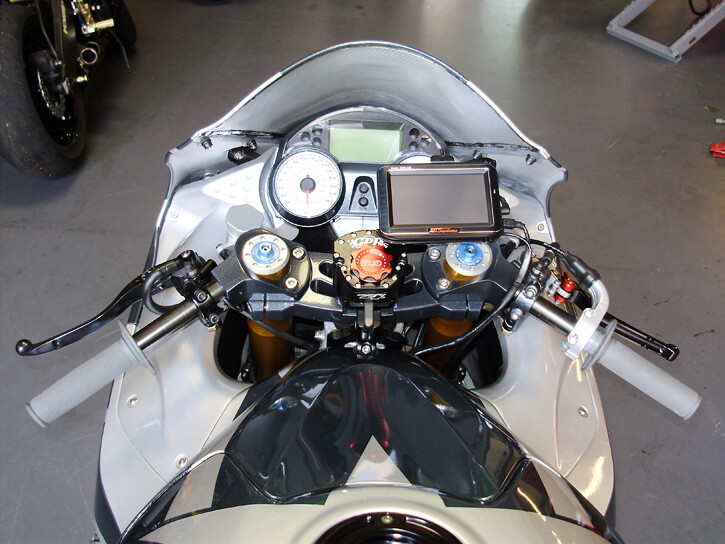 Above and Below: The clean look of no-stock switches on Jason's street and stunt bikes.